Working toward living rivers,
nourished by healthy watersheds.
Know Your Watersheds
Learn about the LA River, our local watersheds, and the importance of healthy soils and native plants in the fight against climate change.
Our Work
Since 2000, we've been working with our partners on plans, studies, projects, programs, and policy to benefit watersheds and their inhabitants.
Resources
A selection of reports, tools, and histories instrumental for interpreting LA's natural resources, and for advancing regenerative planning, policy, design, and research.
Partnering with communities to create a climate-resilient, equitable future.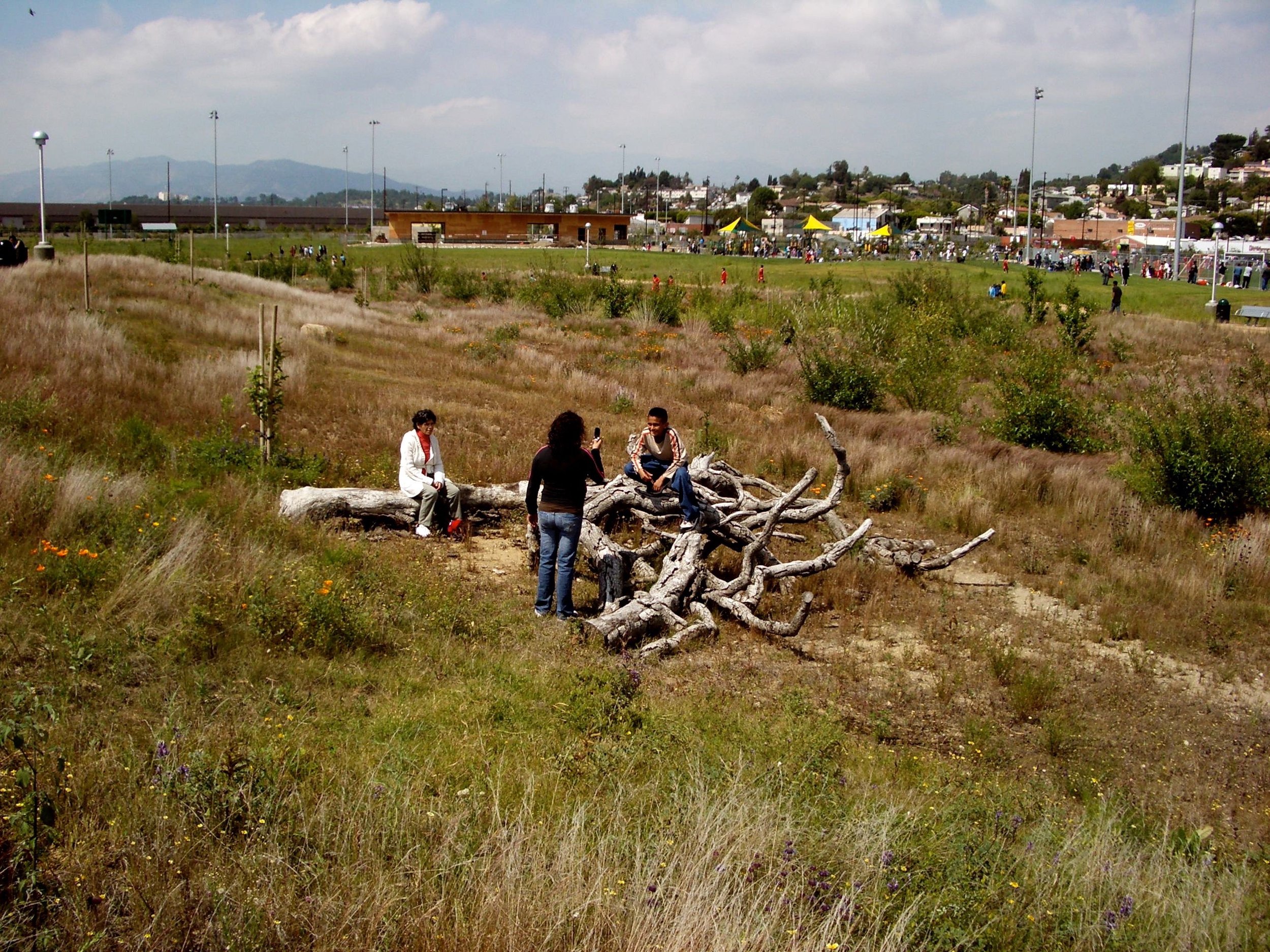 Small changes make a big difference.
Water LA provides communities with the tools they need to capture, conserve, and reuse local water resources, improve quality of life, and mitigate the local effects of climate change.
The program empowers communities and individuals to make active water management decisions through small, nature-based solutions implemented in their own yards and parkways.